Our Meet the Sharks series gives you an inside look at the inbound marketing team here at ManoByte. This week, we're excited to introduce you to our wonderful Video Director, Anna Noa.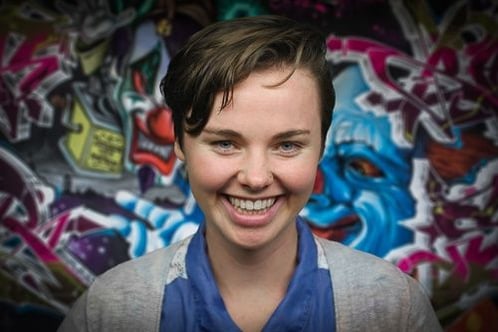 MB: Tell us about you and your background:
AN: I'm originally from Orange County, California, but my family moved to Grand Rapids when I was very young, so I've always considered Michigan my home. I went to college for one year in Grand Rapids, but my desire for a new city and more specialized program brought me to Columbia College in Chicago. I studied documentary filmmaking and post-production there, all the while reveling in all of the improv, music venues, and deep dish pizzas Chicago has to offer. I worked in the documentary community for about two years, co-editing my first feature-length documentary, Our Blood is Wine (available on iTunes now ;) ) before moving back to Grand Rapids with my fiancé.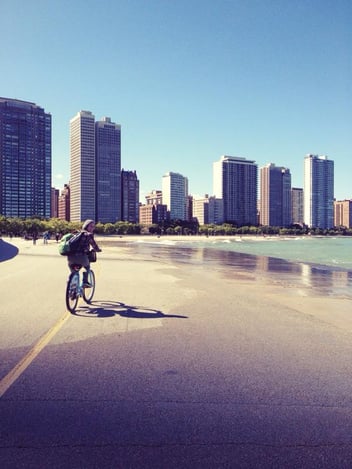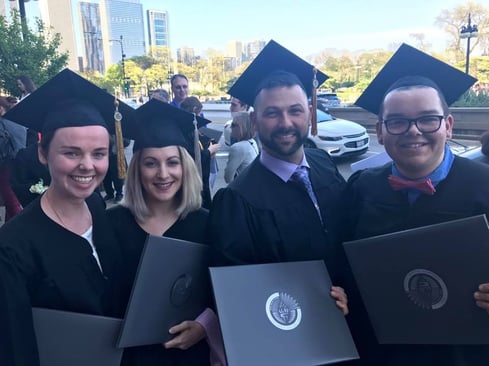 MB: What's something a lot of people don't know about you?
AN: I taught myself guitar when I was about twelve. Music has always been a big part of my life, and growing up with an old, unused guitar lying around the house, it was bound to happen. I began writing my own songs/music a few years later, collaborating with other friends that could take the lead on the vocals or add piano to the mix. Although I don't play as much as I used to, I still hope to play at an open mic event one day.

MB: Tell us how you found a passion for doing video?
AN: When I was in high school, I was a part of a lot of theater extracurriculars and while I enjoyed acting, my friends enjoyed it ten times more. By default, I became the group recorder of our ridiculous, somewhat angsty adventures. A few music video remakes later, I realized that I really did enjoy the process of taking a bunch of scrambled clips and making them work together for a greater purpose. Soon after, I discovered Errol Morris' documentary, Thin Blue Line, and totally fell in love with the power of non-fiction filmmaking. The rest is history.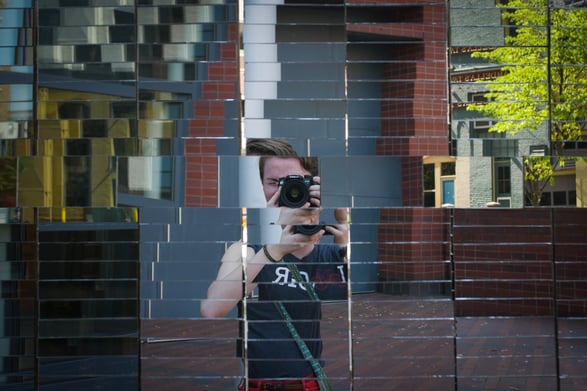 MB: What do you like to do outside of work?
AN: I absolutely love board games, outdoor adventures, and improv shows. My husband and I have a "retirement dream" to open a restaurant together, so we're always looking for new and unique recipes to add to our menu. Recently, I've gotten really into DIY decorating as well, so I'm becoming a bit of a frequent flier to places like Hobby Lobby and Home Depot.

MB: How did you get started with ManoByte?
AN: I was working as a freelance editor in Chicago when my fiancé got a job up in Grand Rapids. Although I was sad to leave the city I'd grown to call home, we'd spent enough of our relationship long distance and knew that we didn't want to subject ourselves to that as we started our marriage. I began looking for jobs, expecting it to take several months. But after sending an application to ManoByte, I heard from Kevin almost immediately. Soon after I earned a position as a freelance videographer, and I guess it worked out because I then moved up to become our Video Director a short while later.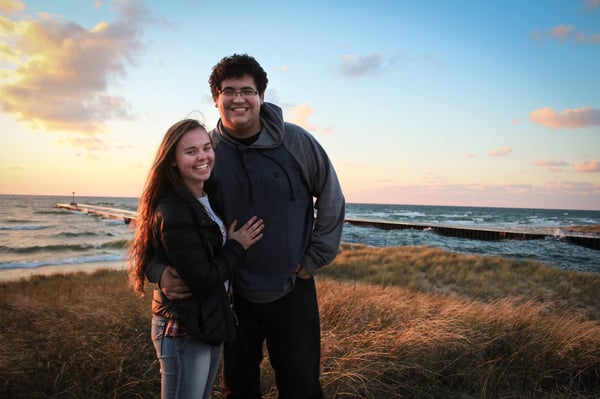 MB: What was your interview process like?
AN: The interview was honestly very casual. Kevin asked me a lot of questions about my career goals and passions, I asked him about his family and ambitions for the company, and we ultimately just had a great time getting to know one another. I can see now how that interview was a great indicator of the ManoByte culture--genuine, filled with ambition, and passionate.

MB: Take us through a typical day as the Video Director at ManoByte
AN: The day-to-day changes from project to project, but in general, I oversee and get my hands dirty in all of the video projects we have here at ManoByte. Some days include concept creation, story boarding, and ultimately creating the roadmap for a video project. Whether it's a simple customer interview or more of a narrative story, we work hard to speak the same language as our clients. The exciting, adrenaline-filled days are productions days. I love seeing a vision come to life, and having our whole video team working on one project is always a fun time for us. Lastly, a good portion of my days are spent on post-production, or "editing magic" as many of our clients call it. It's my job to pull everything together, maybe composite out a green screen, and generally make the person on screen look and sound their best. Ultimately, I love the cycle of my job and find it refreshing to be creating such a versatile pool of content.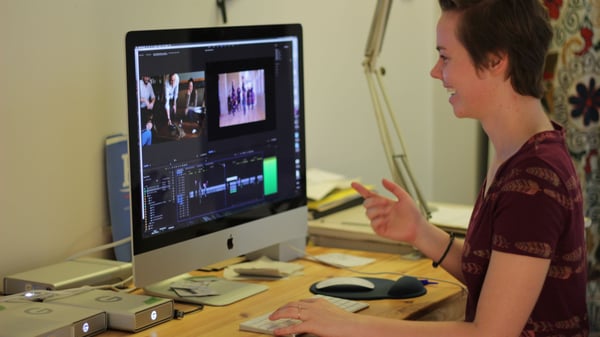 MB: What would you suggest to young people who are thinking about getting into a career in video?
AN: Start now and don't stop. Be the obnoxious person who always has their camera out, no matter what quality of equipment you're working with. Whether it's editing, shooting, lighting, animating, or anything else, video is a hands-on craft. The more practice you get (yes, even if it's just a video of your Aunt Darla's 50th birthday), the better you will become. Also, there are more resources now than ever to teach yourself filmmaking. Find YouTube tutorials, get inspired by Vimeo's weekly Staff Picks, and read blogs to keep up with current trends and techniques.

MB: What is one thing you think people would be surprised to know about ManoByte?
AN: We have a lot of blankets lying around the office. Whether you're cold or just looking for a homey somethin' somethin' to cozy up with, we try to make sure everyone has a comfortable place to power through their work.

MB: Anything else you'd like to add about you, your job or ManoByte?
AN: Video is such a powerful tool for telling stories, and now that the digital landscape is so crowded, it's a challenge to make content stand out. It's exactly that challenge, however, that excites and inspires me and the team to make better and more innovative content. We are SO excited for everything that this next year holds and can't wait to brainstorm the next video with you. After all, the mind's the limit!
Want to work with Anna on a great video for your business? Click here and take advantage of our special Spring Video Workshop.