It's finally here! No, not the Election -- the other thing we've been looking forward to since this time last year: INBOUND.
If you don't know, INBOUND is the biggest and most exciting (we think) inbound marketing conference in the world. 2016 marks the first year that the conference has completely sold out! Luckily, the ManoByte team got our passes well in advance, and now we're in Boston to see what this awesome event has to offer and share it with you.
Tonight, INBOUND launched with an electrifying performance by Hamilton star Leslie Odom, Jr. followed up by more business acumen and inspiration than you could even handle with a keynote from social media/digital marketing guru Gary Vaynerchuk.
This is just Day 1. Tomorrow we're looking forward to starting in on the breakout sessions and settling into another beautiful fall day in Boston.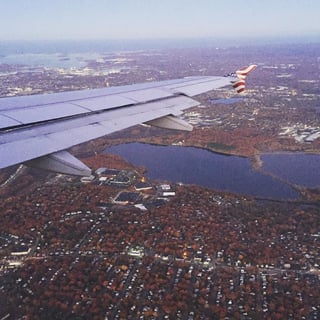 Some of the sessions we're looking forward to on Day 2 are:
How to Upcycle Your Content for Maximum Mileage

The Conversion Equation

Keynote from bestselling author Ta-Nehisi Coates

And of course *trumpet sounds* tomorrow night's keynote from HubSpot founders Brian Halligan and Darmesh Shah
Follow our #INBOUND16 exploits on Twitter:
And if you're here at INBOUND16, be sure to send us a note so we can meet up. We love meeting fellow inbound marketers from all corners of the world.