Have you ever been to Boston? Part of the East Coast megalopolis, it's absolutely saturated with US history, from its colonization in 1630 to being the birthplace of our revolution. But here at ManoByte, Boston has a very different significance: it's home to HubSpot's headquarters.
I wasn't really sure what to expect when Kevin, our CEO, asked me if I'd like to go to a HubSpot training in Boston. I was excited, of course; I'd never been to Boston, and as a relatively new member of the team, I wanted to know more about this software that I use every day. (Plus, hey, company trip.) But the training was targeted towards marketing agency account managers, and as one of ManoByte's content creators, I admit that I didn't immediately understand the whole value.
Do you want to understand more about HubSpot? We have an entire guide to the platform available right here.
Boston & HubSpot: First Impressions
But the day came rolling around and four of the ManoByte team flew out to Boston on a largely uneventful flight. We made it to our hotel without issue, though Boston traffic was a little hectic for someone who's used to Grand Rapids, and went out for some truly spectacular tapas. I was amazed at Boston itself, a city that one of our training classmates described as "walkable in two hours," with its beautiful and historic buildings pressed close to one another. When we went back to the hotel, exhausted from travel and satisfied after a good meal, we talked about what we'd like to do with the short time we had in the city.
We were up early to get ready for our first day of a two-day training course. The weather was verging on amazing, especially after a long Michigan winter, at 50 degrees F and breezy, so we opted for the eight minute walk to HubSpot's buildings.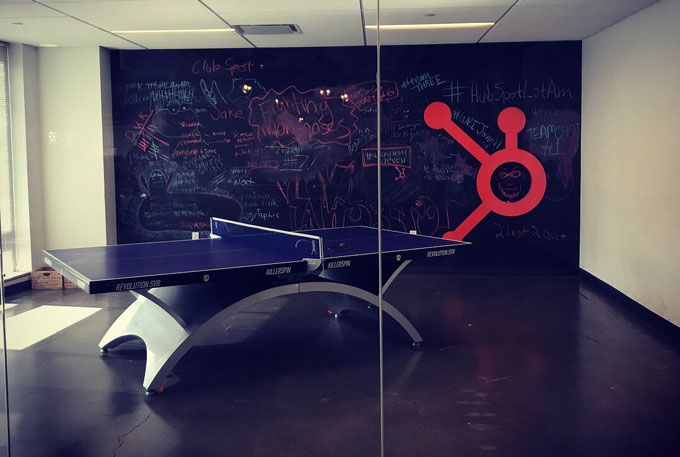 HubSpot's campus was, in a word, cool. Our trainers gave us a tour at lunchtime, and while I adore our space at ManoByte, it's impossible not to feel a little workplace envy. Some of my highlights include dog-friendly buildings, the sheer amount of cozy workstations and nooks, and the self-serve pourover station at the cafe (which, after hotel coffee, was very much needed and appreciated.) Others may point out the conveniently located taps with beer and cider, or the gym that's open to all employees. I think all of us entertained moving to Boston at least once during the trip. But as cool as the tour was, it was nothing compared to the training for us HubSpot nerds.
The Training
Over the two days, our HubSpot trainers walked us through a fast-paced but in-depth course on content strategy, sales & marketing alignment, creating real value out of inbound marketing, data analytics, and more. As people who breathe digital marketing, we're always hungry for the cutting edge, the latest development, and learning from a room of experts was a really valuable experience. And I'm not just talking about the instructors - our fellow trainees had plenty of insight and experience to contribute.
As for what I mentioned earlier, about account management not being my gig? Turns out, I didn't have to worry. We pride ourselves on our ability to be strategic about our work, both for ourselves and for our clients, and even though my day-to-day is writing content, I was able to learn so much about how to make my work matter. Along with the other members of the team who went to Boston, I was able to bring back valuable information that we are already excited about implementing.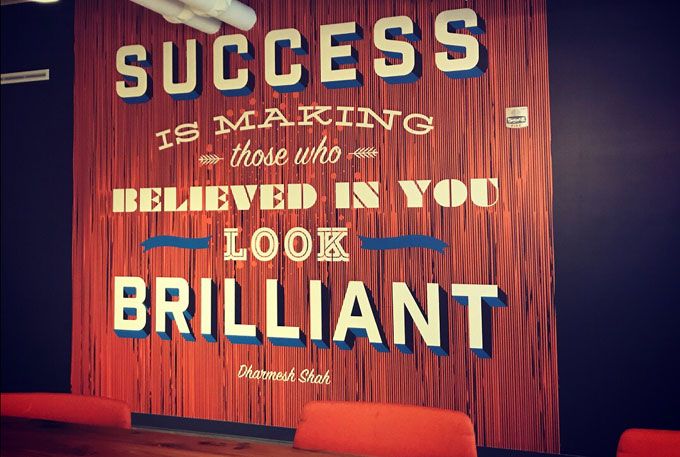 HubSpot training in Boston was an amazing experience, and one that is definitely going to have a long-lasted impact on my work here at ManoByte. Not only was I able to learn about HubSpot from the experts, but I was also given the opportunity to understand more about the people of ManoByte, the aim of inbound, and how my writing brings results to our clients. After the training, I'm excited to get to work on new HubSpot projects. Are you in?