You may have noticed that today is International Women's Day, which is a celebration of women across the globe and a movement to reach out to help forge a better working environment in a more inclusive, gender-equal world. International Women's Day celebrates the social, economic, cultural, and political achievement of women. You might also notice the hashtag #beboldforchange trending on Twitter today, which is also dedicated to raising awareness of this topic.
At ManoByte, some would argue that every day is International Women's Day around here, because we have a team that is overwhelmingly comprised of smart, fearless, and quite frankly, pretty darn fun women. So, in honor of our awesome ManoByte ladies today, we are going to share a little bit about our team of women at ManoByte:
Gillian Singletary - Director of Content
Gillian gets to be the Mastermind behind our content development and strategy for our valued clients. But beyond all that, she's also played the cello at Carnegie Hall, she tries out for Jeopardy! every year, and has seen every episode of Fraiser AND Cheers.
Megan Prangley - Marketing Manager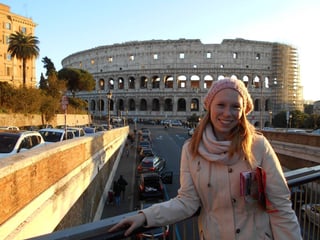 This busy gal manages our social media, charitable outreach projects, and far too many other ManoByte marketing efforts to list in this blog post. When she's not tweeting or writing, you can find her taking care of her 12 pet chickens, or acting in a community theatre show around Grand Rapids. She's also lived in three different countries and speaks Spanish!
Amber Swanson - Inbound Marketing Consultant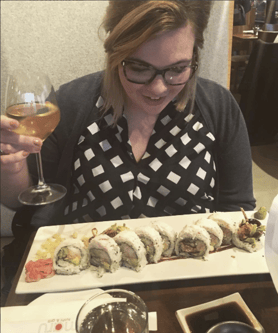 Amber gets to work closely with our clients to ensure we are delivering inbound marketing success. She's known around here as the honorary "dad" for silly jokes and corny puns. She's also a serious master of typography art, spending much of her free time crafting sassy sayings on sweatshirts. As someone with RNF (Resting Nice Face), Amber once won $50 in a Random Acts of Kindness program at her bank for being nice to her drive-through teller.
Allison Spooner - Content Creator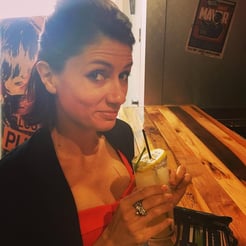 Creating compelling content is Allison's specialty, but she also likes to go to comic conventions to meet people like Dean Cain (Superman) and Matt Smith (The Doctor). And as if writing at work isn't enough, she also writes fiction in her spare time, and started a group for writing and reading flash fiction (super short stories) in Grand Rapids. Allison is part French-Canadian, and upon moving to the US, her family changed their last name from LaQuay to Spooner.
Melissa Hubel - Videographer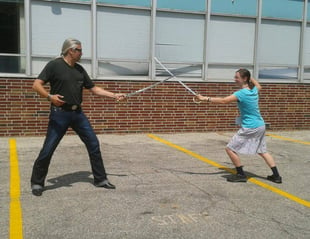 Crafting video magic is Melissa's daytime passion, but when the cameras stop rolling, she can be found with her nose in a good book (Chronical's of Narnia, anyone?) She also collects formal dresses from resale stores that are under $10. She'll even wear them sometimes, just for fun, to places (like Wendy's) that you wouldn't expect a formal dress. She's not super into sports, however, she took a fencing class in college and loved it.
Melinda Haskins - Office Manager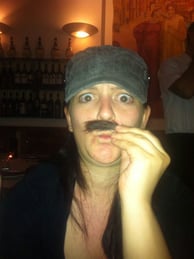 Melinda handles everything from processing invoices to stocking the k-cups for our big orange Keurig. But before she started keeping us all organized, she went after some interesting jobs! She was once the only female working on a construction crew in Texas (where she not-so-secretly loved bossing the boys around.) She also unsuccessfully auditioned to be a Disney character, but they told her she was too short to play her desired character, Buzz Lightyear. Bummer!
Erin Bebee - Web Developer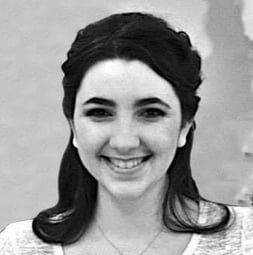 Our fearless, "girl who codes" also drives to Iowa every year for a renaissance fair to dress-up, have fun, and help out at her friend's booth. She's also a self-professed nerd, with a love for all geeky things like video games - she even met her husband playing one! And if you can believe it, she was once attacked by a wolf while driving in a car!
Lauren Wantroba - Business Development Representative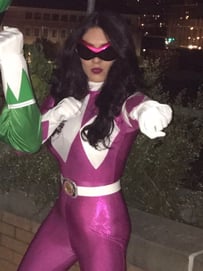 Aside from being an amazing Sales Rep here at ManoByte, Lauren is also a cheerleading coach. She can still do backflips, too! (But walking the next day proves to be a bit of a challenge!) She also went mountain climbing once but accidentally fell down it. Ouch!
Lauren Depuydt - Director of Inbound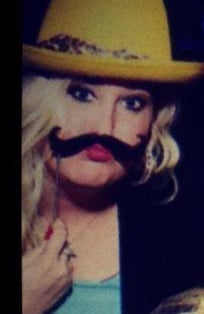 She's the leader of all things inbound marketing here at ManoByte, but she actually hails from the U.P. and is a proud "Yooper." Lauren is also a huge Green Bay Packers fan, and once took a tour of Lambeau Field. And if you think you know a lot about the TV series "Friends" - we challenge you to talk with Lauren, because she knows every single word of all 236 episodes.
Shawn Persons - Inbound Marketing Consultant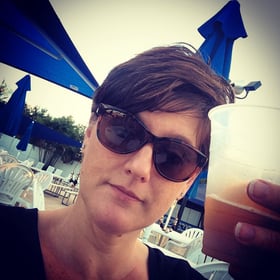 Another inbound marketing guru, Shawn also has quite a support system, she and her husband have a combined 6 kids and 3 grandkids!
When she's not working or managing that big family, she loves riding motorcycles with her husband and becoming a self-proclaimed coffee and craft beer snob. Cheers, Shawn!
Jeanie Hurd - Creative Director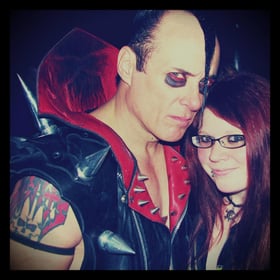 She leads our creative teams here at ManoByte, but that's not all, she's also a metal head music junkie. On weekends you can usually find Jeanie playing video and board games with friends. What you might notice right away when you see her is her hair because she's a little obsessed with hair dye and learning anything and everything about maintaining her signature purple and pink locks.
Amy Post - Director of Marketing and Sales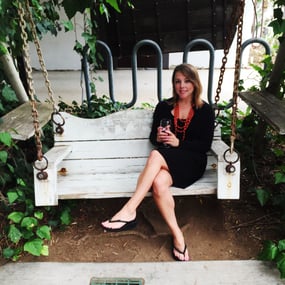 Oh hey, that's me! I'm Amy Post, and I am proud to lead the marketing and sales teams here at ManoByte. I'm also super into my family, too. I have two kids who were born in Ethiopia, and they keep me on my toes, to say the least! I used to be a television news reporter, so my big claim-to-fame is the 5 minutes I had for a one-on-one interview with former President Barack Obama. I also have a very strange fear of birds, and a deep love for good wine.
Well, there ya have it! Those are many (not all, but most) of our fearless ladies who are working at ManoByte! I do hope you get the chance to meet them along the way somewhere, because they are truly what I think of when I consider what it means to #beboldforchange in today's workforce.
Happy International Women's Day to all you fearless females out there!