One of the keys to success in any business - from manufacturing to marketing - is being able to learn from those who have succeeded as entrepreneurs and visionaries. Few people embody this spirit as well as FUBU founder and Shark Tank investor Daymond John.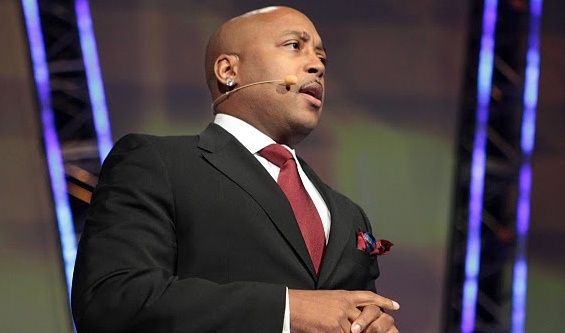 In a recent video series, INC contributor Scott Gerber sat down with John to get his views on the current state of business and technology. As you might imagine, this dedicated entrepreneur had a lot to say. The following clip goes into John's views on disruption.




The idea of industry disruption might seem like a bit of a buzzword, but the reality that inbound marketers know is that technology genuinely has changed the way so many (if not all) businesses operate.

Some important takeaways that we can easily apply to our own inbound marketing strategy, and that might be equally as applicable to a range of other industries include:

Digital natives are only going to understand accessing information through digital. It's no secret that inbound marketing is all about reaching people where they already are, whether that means Facebook, email, or their favorite blogs. That's why inbound marketing is set up to access digital natives. These online spaces are only going to increase in use as time moves forward. They will certainly shift as technologies change and grow, but a new generation is all about adapting quickly and grabbing hold.


Commodity-based businesses are going to need to change even more. Digital disruption goes beyond offering an iPhone app or an ecommerce option. A company that once made manufacturing software in CD form, already technologically advanced in some ways, will need to switch to the cloud sooner rather than later. Entire business models need to be flexible enough to address these new markets and new buyers.

Be sure to check out the whole series on the INC website.

The idea of disruption isn't meant to scare you. Rather, it's a way of looking at what's already happening, and what's to come, that can help you be ready, be nimble, and to thrive.