Grand Rapids Chair is an existing client of ours who was seeing good results from their inbound marketing efforts and wanted to apply a more strategic approach to the sales side of the organization. GRC is a manufacturer of chairs and tables for the restaurant and hotel industries. While their largest customer segment is fast-casual restaurant chains, they supply nearly every category from casual to fine dining, college cafeterias, hotel venues and more.
The Problem:
The number one priority was establishing order and control to their sales process. They employ a small team of regional sales reps who then work with a much larger base of independent representatives stretched across the U.S. and beyond. They wanted to streamline their processes to enhance efficiency and structure throughout the organization in an effort to foster a more productive environment.
What ManoByte Did:
Because we were essentially revolutionizing several areas of the sales process, we broke the implementation into 3 phases.
Stage 1: Defining Sales Strategy
Deal Stages
Sales Activities
Lead Scoring
Success Metrics


To develop a clear picture, we clearly defined their biggest challenges, business goals, personas and current benchmark sales data. The end result was a clear path for their sales process and success.


Stage 2: Sales Rep Education and a Content Marketing Plan
Prior to implementation, ManoByte spent a day with their sales team to explain Sales Enablement, the benefits of this process, how it fit with what they were used to, and how it would make their roles easier. This training was done as part of a larger 2-3 day annual sales meeting GRC held where their reps were able to gain a clear picture of how 2016 had ended and what was coming for 2017 and beyond.

Stage 3: Implementation
Ongoing education and support of various HubSpot tools
Developing additional content for email templates, workflows, and supporting content
Developing specific reports tailored to GRC's needs
Learning and adapting the process on an ongoing basis
Results:
The sales enablement implementation for Grand Rapids Chair is an ongoing process for the organization. This initial data shows that the GRC Management Team now has a much clearer direction and process that identifies how their reps function, as well as how to better support them in an effort to close more business with the right marketing and sales support.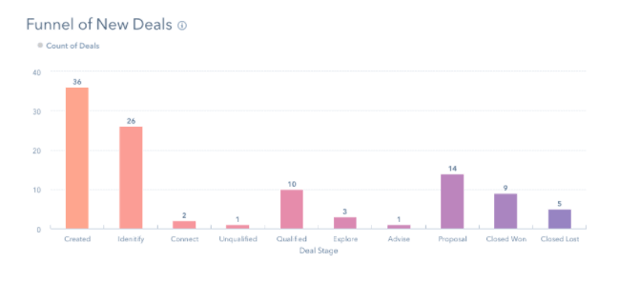 Impact:
When asked how they feel about how ManoByte is delivering on sales enablement services, the team at GRC had this response, "At Grand Rapids Chair, we were seeking a solution that would streamline our sales process so it was more organized and efficient. After a successful inbound marketing relationship, it only made sense to partner once again with ManoByte for sales support services. We always feel like we can reach out to them and get a prompt and helpful answer to all of our questions. The training and assistance from their knowledgeable team has proven them to be the right partner to enhance our sales efforts at Grand Rapids Chair." -Jill Frey, Grand Rapids Chair