The Voice Cloud Data and Funnel Factory System is an automated lead nurturing process created and owned by ManoByte that is being utilized by one of our corporate clients who sells telephone systems to businesses through a network of channel partners. In this highly competitive market, the list of available options for phone systems is seemingly endless, with almost every sales rep trying to grab the next lead to chase rather than gradually working those in the awareness stage until they are ready to buy.
ManoByte decided to develop a system that changes the process. We do this through non-branded, informational content that slowely helps educate potential customers so they gradually move through the buyers journey towards becoming a sales qualified lead. Through this integration, all the independant partners have to do is sign up for the service, import their lead lists and watch as the nurturing and segmenting journey takes place!
The Challenge:
We knew our clients needed a solution to get their leads more educated and ready to buy, so we knew we needed to find a way to create a 3rd party lead nurturing website that was supported with inbound email marketing techniques and non-branded content. The website, partnered with carefully-crafted email campaigns, helps identify products of interest and move these prospects from awareness to decision-making stages of the buying journey, and ultimately, to the SQL status.
In the past, leads acquired by the partner were being called by a sales representative as soon as the lead was acquired - without a clear understanding of what the lead was interested in and well before they were ready to buy the product. Partners would also send those leads a piece of branded content that was over-the-top sales information for the awareness stage of the buyer's journey. Doing so obviously turned off many potential customers who were not yet ready to buy. Most of these partners (who are small businesses with limited budgets and resources) simply don't have the staff available to manage and deliver a steady stream of emails and content that continues to take the prospects down the buyer's journey.
What ManoByte Did:
The Voice Cloud Data platform was created to serve as a Technological News Hub in the VoIP and Unified Communications space. We utilized the HubSpot integration with Zerys to stream a steady pace of content to the site into a variety of informational blog posts which were also then turned into supplemental emails intended to move readers from the email to the blog post. It segments content based on actions taken on the emails being sent regarding specific Voice, Cloud, or Data services and email nurturing campaigns that can target appropriately based on the categories set. Articles are created on a consistent basis and nurturing emails are sent to reach the 35 contact touch points we have found it takes to truly get someone from a prospect to an SQL. After our non-branded content has been distributed to reach the amount of touch points needed, we recommend the partner begins sending the lead their branded content, and aligning the sales call off of their specific interests that we garnered while nurturing, and then of course, closing the sale. This is all made possible due to our non-branded, educational, and engaging content that's never meant to feel sales-like.
Here's what some of that content looks like: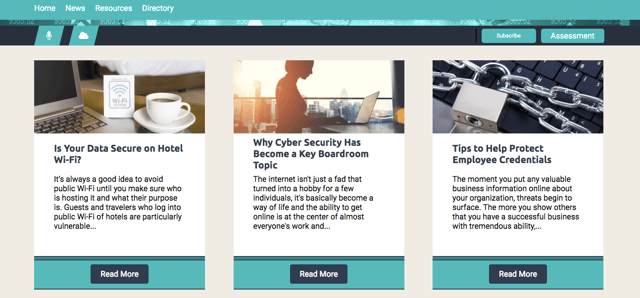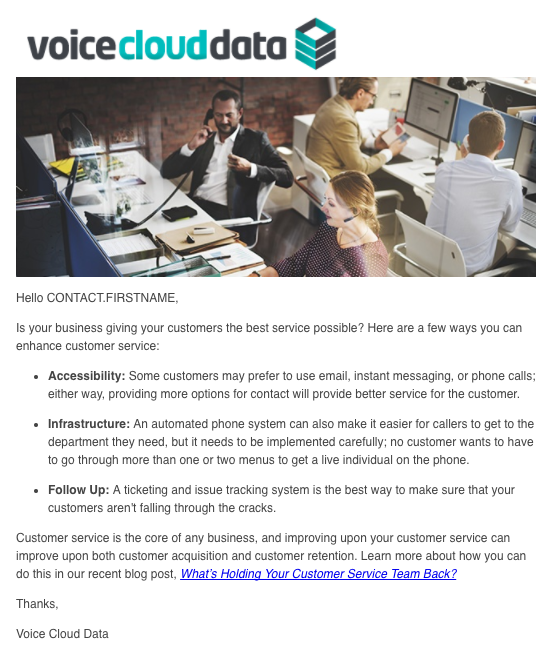 And here's a video we created to help the distributors understand how it all works:
The Results:
Over the last year, we have grown the client base of this system from just a small handful of partners enrolled in the program to 18 active participants. It will also soon be available on the suppliers corporate marketing portal so every partner can purchase and enroll in it quickly and easily from one centralized location.
The reason for this is clear, after reviewing data from the first 11 companies in the system (the other 7 are just getting started or have not launched yet), it has been the tool that has nurtured over 1600 leads for partners, thus creating 169 sales qualified leads and 437 marketing qualified leads for sales representatives at the partnering businesses.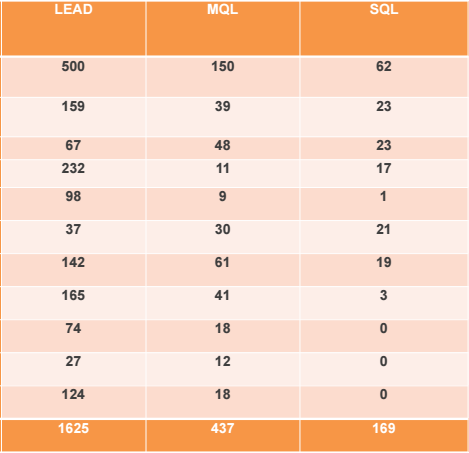 The IMPACT:
One of the representatives from the corporate organization using this service had this to say about the impact this integration program has had on their business: "We are only offering a few select marketing services through our corporate marketing portal for our channel partners to use, and ManoByte's lead nurturing will without a doubt be one of them."