Is the 9 to 5 grind getting to you? Have you fallen into the trap of doing the same tasks every day because it's what you've always done? Burn out is a common and dangerous theme among marketers. Even with inbound things can get a little routine and tired feeling. Here are a few easy ways to recharge your batteries and improve your online marketing strategies.
Take Some Time
Don't be afraid to stop and take some "you time." Whether that's a break to walk around the office building, stretch, get a fresh cup of coffee or eat your lunch away from your desk. Resting your eyes and mind can help you be more productive afterward.

Many marketers perform their daily tasks to clear their to-do list and forget the crucial step of analysis. Taking some time to review your marketing efforts is never a waste of time! Inbound marketing relies on the ability to analyze your initiatives and draw smart conclusions from your data. Luckily, HubSpot dashboards provide plenty of statistics such as open rates, bounce rates, blog views, and much more to inform your actions. If you're not a HubSpot user you can still check your metrics on whatever platforms you use. Even social media channels like Facebook are offering more analytics than ever.

It's easy to fall into the habit of doing your "normal" plans, but by looking at your successful initiatives and repeating them, or tweaking them for your current promotions you could find unprecedented success. While it may seem crucial to always be moving, in reality, taking the necessary time to analyze your actions can result in marketing ideas you would have otherwise missed.
Try Something New
Technology is always changing; adding a dash of something new to your marketing plans can help reinvigorate your marketing strategy. Video live streaming, 360 videos, and even virtual reality all provide exciting new avenues for you to reach your target audience.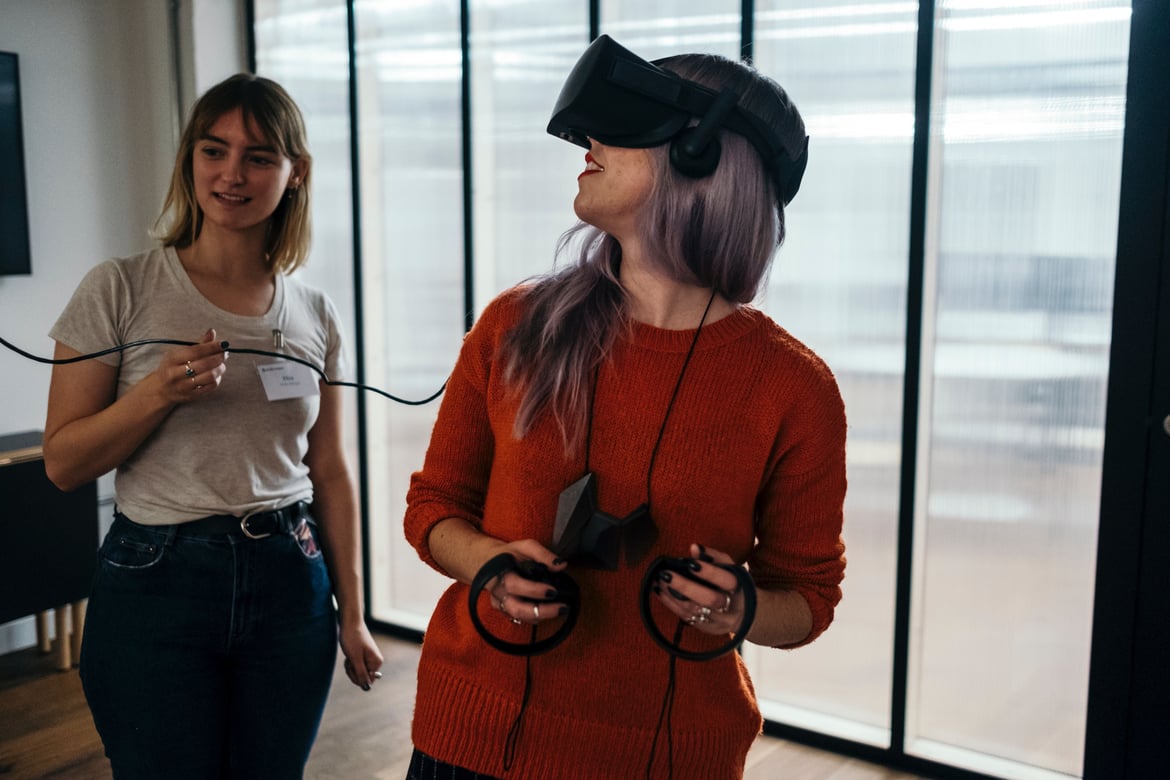 According to our friends at HubSpot, 46% of marketers plan to add Facebook video to their content strategy in the next year. Facebook is an important social media channel for marketers and video is the name of the game. Live streaming an event, conference, or result of a social media contest can be a great way to engage with leads. If you're not a tech buff, take baby steps with video. Introducing a new type of video content, like webinars, is still a push in the right direction.
Not sure about video? Starting a podcast is another great avenue to boost your marketing efforts. Podcast popularity is growing, 11% of marketers plan to add podcasting to their marketing efforts in the next 12 months. (HubSpot, 2017) Just like your blogs, your podcasts need to be tailored to your niche persona. Do your homework and see what podcasts already exist and how your channel can break through the competitors. Adding a podcast to your webiste is a great way to spice things up.
Get on Mobile
If you haven't already, start investing in mobile marketing. Not only should your current content be optimized for mobile, (We have more information about mobile optimization right here) but you should create a presence on channels like SnapChat and Instagram. These platforms can be utilized to give prospects a behind the scenes look at your brand and make your business more approachable. Don't underestimate these mobile apps, they are not just for teenagers anymore!
Instead of duplicating your current promotions and adding a mobile component, think about making mobile it's own new and fresh project. Your prospects who spend more time on mobile than computers need unique targeting. Use your analysis time I mentioned earlier to delve into the unique needs, concerns, and problems of your mobile leads. Adding a mobile focus can help shake up your tired, old marketing plans.
Automate to Save Time
Ever feel like you don't have enough hours in the day to spend any time creating new ideas? Start automating some of your email processes to have more time for creative brainstorming sessions with your team. Workflows are a powerful and useful way to connect with your leads while freeing up your time for analysis and planning. Workflows can be used to inform your contacts about an event, new service you offer, content, and so much more. With pre-planned emails going out on their own you will have more time to analyze your efforts or take a well-deserved break.
Attend an Event
Nothing helps excite more than an industry conference or networking event. The energy at conferences like INBOUND can help you power through all year long. Not only do you get to experience new ideas from industry thought leaders, you also can compare your marketing campaigns with people in the exact same boat as you.
No events near you? This is a great opportunity to create your own event! Holding a regular meeting through an app like MeetUp can help increase brand awareness and you can use the meeting to discuss any marketing topic you want.
Don't let your marketing get mundane! There are always new things to try and new trends when it comes to inbound marketing. Need help with any of these ideas? Our blog is full of tips to recharge your online marketing strategies, or, just give us a call, we are a Platinum HubSpot inbound marketing agency, so we're always ready to help guide you in the right direction.
Or, if you're ready to get started with those workflows, be sure to check out our free eBook, "The Ultimate Guide to hubSpot Workflows," to get started on marketing automation, one of the best ways to recharge your strategy.