The first step in your journey to drive traffic to your website is to gain an understanding of all the possible routes that could lead an individual to your website. There are six primary ways that someone could get to your website. The 6 website traffic sources are:
Organic: Traffic that comes from Search Engine like Google and Bing
Referrals: Traffic that comes from links to your website from other websites
Social Media: Traffic that comes from social media sites like Facebook and Twitter
Email Marketing: Traffic that comes from contacts clicking on links for email campaigns
Paid Search: Traffic that comes from paying for advertisement on highly trafficked web sites and search engines.
Direct Traffic: Traffic that comes to your website without a referring URL, typically because of brand or name recognition.
Once you understand the various traffic sources, you next have to take steps to get more people to travel down each source. While each traffic source has different tactics that can be used to generate more activity, all of them one common denominator, content. Content is the fuel that keep your traffic generation efforts running.
How content helps drive traffic to your website
It is still somewhat of a numbers game when it comes to traffic generation and content creation. The more roads to you have to a location the more people will eventually cross your path. The more individual web pages that your website has, the more opportunities your site has to rank for relevant keywords and become indexed by search engines. The more web pages you have the, more third-party sites may find, useful content that they can link to from their site, increasing your referral traffic. The more content you create on your website, the more you have to share on social. According to a study performed by HubSpot, Companies that published 16+ blog posts per month got almost 3.5X more traffic than companies that published between 0 - 4 monthly posts.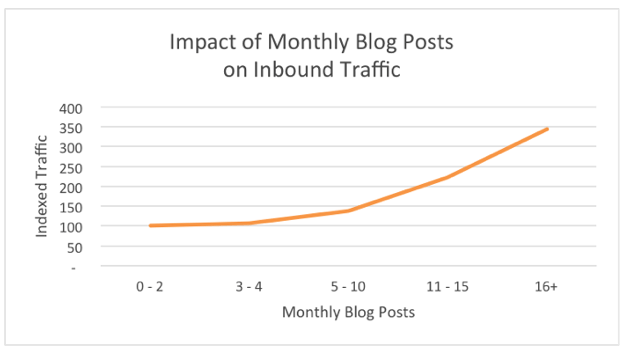 When it comes to website content, with a few exceptions, more is better. However, more bad content means more bad new for your traffic generation efforts, so it is important to not only think about more content but more high-quality content. Here are a few what to look for in when creating high-quality content.
It is written with your audience in mind
It is written with search engines in mind
It is written with social media in mind
It content images and/or videos
It is grammatically correct
It is easy to scan and easier to read
The Fundamentals of Website Traffic Generation
Just because you wrote it, doesn't mean they will come. You may have an abundance of content, and it may all be quality content; however, there are some fundamental that must be in place for you to begin generating website traffic.
Ensure Website is Mobile Friendly: First, your have to have a website and it must be mobile friendly. Google will not show your site in mobile searches if you do not have a mobile friendly website. Here is a tool to check if you have a mobile friendly website.
Setup Search Console: You also need to setup your website in Google Search Console. Google Search Console is a free service provided by Google that allows you to understand better how the search engine views your site.
Generate an XML Site Map: A site map is a page on your website that helps search engines better understand your website while crawling it.
Ensure Website is indexed: Your website also needs to be indexed by the major search engine. Since 80% of all search traffic comes through Google get your site index by Google kickstarts your search traffic.
Tactics for generating Organic website traffic
Identify the keywords that you want to improve rankings
Ensure URLs are optimized for your keywords
Ensure meta descriptions are optimized
Ensure title tags are optimized
Validate on-page SEO are optimized
Update your homepage quarterly with fresh content
Tactics for generating Referrals website traffic
Submitting to Website/Blog Directories
Submitting News Releases to Distribution Services
Commenting on third-party blogs
Creating Sharable Utilities
Solicit Guest Bloggers
Create a Wikipedia page
Profile building
Tactics for generating Social Media website traffic
Create profiles across many social media sites
Regularly share your content on social media sites
Follow industry leaders and influencers
Participate in social discussions and networking events
Tactics for generating Email Marketing website traffic
Send regular emails to your contact database
Include multiple links to your website
Include a call-to-action in each email
Tactics for generating Paid Search website traffic
Identify keywords with high search volume and low cost per click rankings
Use negative keywords to optimize costs
Leverage content networks
Tactics for generating Direct Traffic website traffic
Hosting Webinars or Events
Post web site URL on marketing collateral
Include website URL on Letterhead
Create inbound marketing campaigns around tradeshows
Ongoing Traffic Generation Efforts
Generating traffic to your website is an ongoing process. It takes time to get your SEO engine revved up. Statics indicate that it takes 4 to 6 months for your search engine initiatives to get significant traction.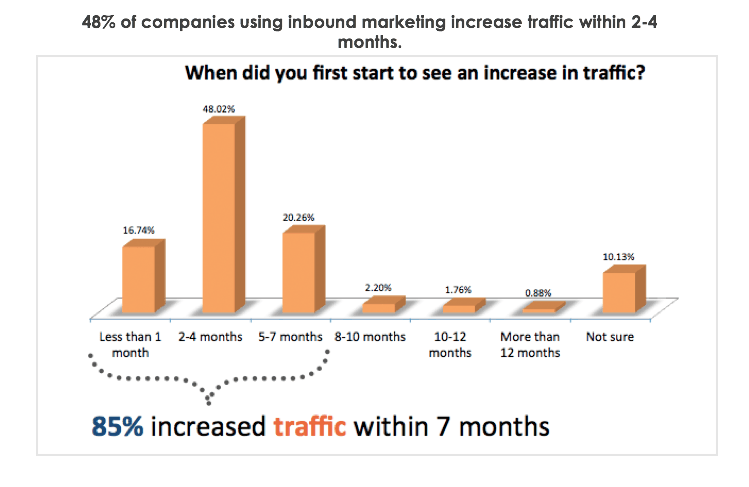 Once you get started, you have to keep going. You should invest a minimum of 10 hours per week to your SEO efforts. The activities that you should participate in each week include:
Ongoing keyword research
Continual On page optimization
Identification of external link building opportunities
Ongoing social media promotion