Today's customers have high expectations for the companies they do business with. Reason being, we now have the world at their fingertips with 90% of us carrying smartphones in our pockets or purses at all times. When customers or prospective customers need an answer or a resolution to their problem they want it now, and usually, from their mobile device. Stats prove it too, with 63% of US adults reporting they use a mobile device to access customer service departments a few times a month. However, only 10% of those reporting positive experiences from those interactions. This shows we've got some serious problems out there when it comes to mobile-friendly customer support. So, here are a few suggestions of ways you can fix it for your business:
Mobile-Friendly Support Pages
Many businesses today still aren't designing mobile templates or responsive website designs for the customer support pages of their website. These are some of the most important pages to have available for quick access to help and resources. After you do this, remember to test these pages from different devices and browsers to ensure they are viewable regardless of how your customers access it.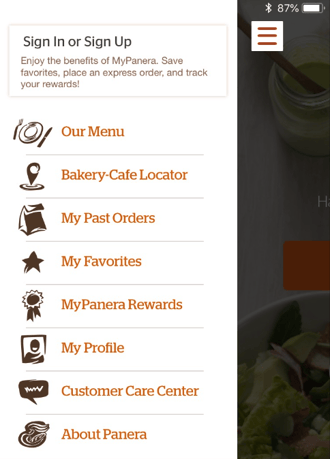 Add Support Features to Mobile Headers
From the moment your customers access your website or application from their mobile device, they shouldn't have to navigate through a ton of clicks to locate a way to contact you. It can be as simple as placing your phone number in the header, or a button to click to chat with support. There should be some way customers can quickly and easily get in touch with someone who can resolve their need or answer their question.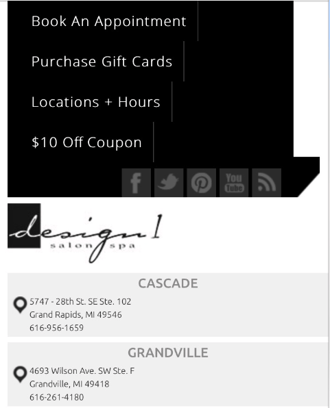 Create a Mobile Knowledge Base
You've probably used a knowledge base a time or two from a desktop, but how convenient would it be if the answers to your questions were also available through a mobile-friendly knowledge base on your app or mobile website? Just be sure to keep it clean and easy for the user to navigate through. (Wondering what a knowledge base even is? Here's everything you need to know.)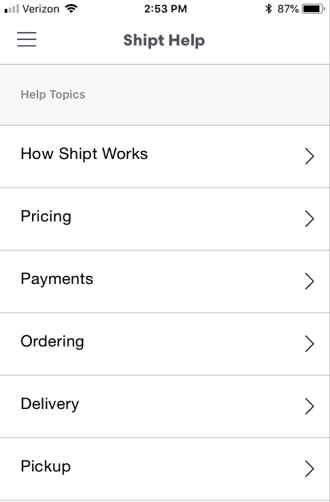 Provide a Mobile 'Live Chat' Option
If you've ever been on a desktop and used one of those chat windows for customer service, you know how outrageously convenient it can be (when executed correctly) for quickly solving an issue. The same options should be available for your customers when they hit your site through a mobile device. On your support pages, let customers know what times your mobile live chat is available, and use services like geoIP to ensure the right time zone is displayed.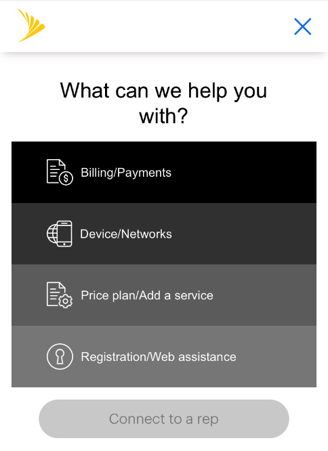 Don't Hide Your Links
It's common on desktop views to have lists of options for site visitors to navigate through. On mobile, those long lists can end up hiding your customer service links due mostly to the sheer size of the device the person is using. Ensure your mobile versions put a priority on all support links. Another suggestion, avoid all caps on mobile, it's not as easy for viewers to read on a small screen, especially in list format.
Track Mobile Service Interactions
Be sure to monitor the data behind your mobile customer service interactions. When tracking this information, you can then survey those who've used it to identify any potential user experience issues you might not know about. Additionally, this data can also help to tie any new sales that occur through mobile support interactions.
Don't Clutter Things Up
We understand we've told you a lot of things to add to the mobile customer experience process, but keep in mind your mobile site has to look clean and easy-to-use, so be sure to use white space where necessary and make all buttons easy to click (7x7 pixels is standard spacing for link targets)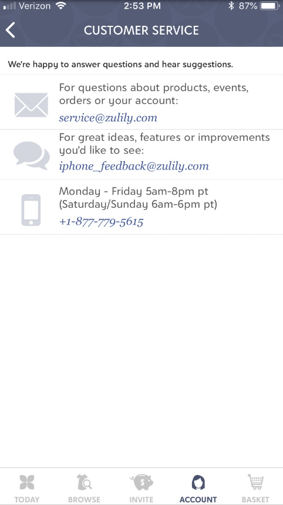 At ManoByte, we work with companies to implement customer support strategies that keep mobile website visitors happy with the experience they have with your business online. Click below to get a complimentary demo of the support solutions we can provide for your business.