All good things must come to an end, right? This week we are "back at it" after wrapping up our first ManoByte Shark Week of 2017. And if you don't know what ManoByte Shark Week is, it's when our entire team takes some extra time together to learn, connect, and get geared up for another great year ahead. To put it mildly, it's a crazy fun and educational week filled with some super yummy eats.
Monday
All your favorite Grand Rapids Marketing Experts spent the day acting all fancy downtown at The Waldron. We held an all-day meeting to regroup on our work in 2016, and how we can do inbound marketing better for our clients throughout 2017.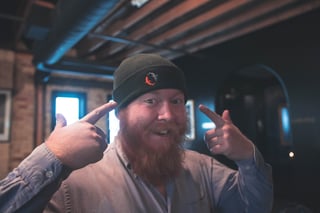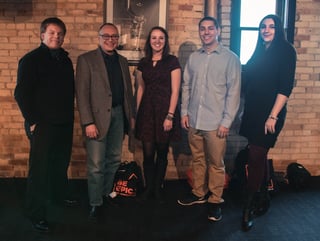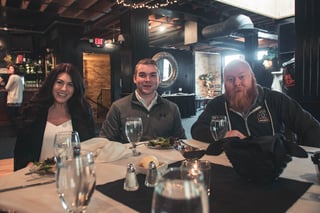 Tuesday
It's time for a HUG! Did you know The ManoByte Team leads the Grand Rapids HubSpot User Group? It's basically a meet-up and learning opportunity for all Grand Rapids HubSpot enthusiasts to get together and learn how we can do inbound marketing better. This time, we were honored to have Victoria Aviles from HubSpot join us to speak about all things Sales Enablement. (Victoria lives in HubSpot's home city of Boston, so she'd never had Jimmy John's! We fixed that dilemma at the event, of course.)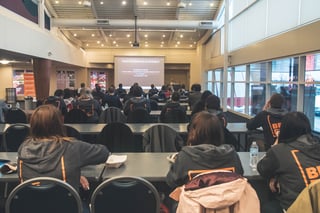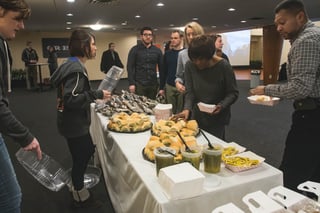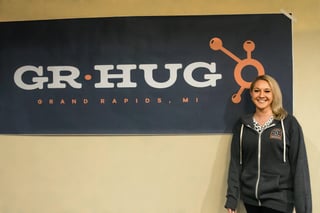 Wednesday
We can't be out of the office all week; we have clients to serve! Wednesday we went back into our Shark Tank but continued to celebrate with one of our favorite traditions, Waffle Wednesday. We pretty much stuffed our faces while getting all caught up on our inboxes.
Thursday
Although we love to have fun as a big ol' group, there comes a time to break off into our smaller teams to learn and discuss what we hope to accomplish throughout the year in our specific departments. So, off we went for "Team Thursday" lunches, followed up by some ongoing learning, where we started diving into a few more HubSpot Certification courses.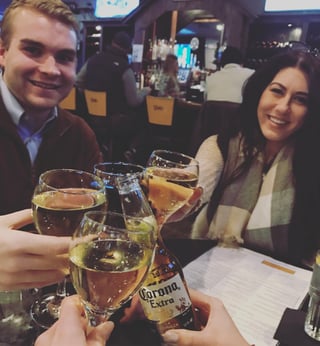 Friday
We wrapped up our week with "Fun Friday" at Dave and Buster's. We all enjoyed a few good eats before heading out to match off in air hockey games, ski ball, and Pac-Man. I'm pretty convinced our Grand Rapids marketing team has perfected the art of Mario Kart.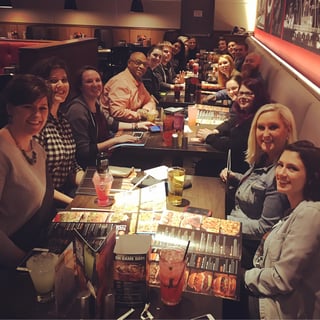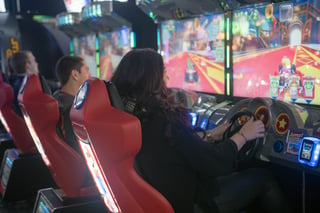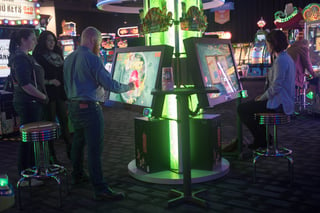 And with that, Shark Week 2017 is behind us, and we can start the daydreams of what next year's Shark Week events will have in store. Here's to another great year, friends!