Welcome to the Grand Rapids Marketing Planner, we have a great line-up of activities for you, including an exciting sneak peek at another event being held right here at ManoByte! If you made it to the last MeetUp we held here, then you already know we love to entertain, and the popcorn is always popping when we're hosting guests. If you're looking for something career-related to do this week that will tickle your fancy and help you build referral business, look no further. We've scoured the web and have some of the best ideas right here in our Grand Rapids Marketing weekly planner, so let's jump right in.
Network After Work
Tuesday sounds like a great day for networking, doesn't it? Join Network After Work at San Chez Bistro and perhaps enjoy tapas while you meet professionals from various industries in Grand Rapids. This event is ideal for anyone, whether you're looking to make connections, hire, or are looking for employment. RSVP and pay here, it's only $15 to attend. Over 100 people are going so far, make sure you're one of them!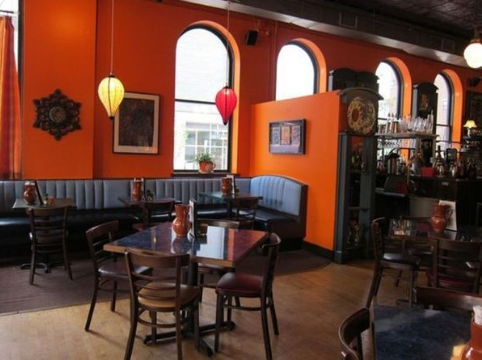 Grand Rapids Young Professionals
Busy on Tuesday? Let's look later in the week, then. Join the GRYP "Get Involved" April Unwind for a night of networking at Perrin Brewing in Comstock Park on Thursday from 5:30 - 8:00 p.m.

GRYP always hosts wonderful networking events, the ManoByte team frequents them often, but this one is geared towards a particular cause. You will have the opportunity to learn more about local nonprofits that need volunteers at this event! That night GRYP will showcase 15-20 different nonprofit organizations that all need help. After all, philanthropy is a huge part of a brand and company culture; this could be a great opportunity to connect with a charity your business could support in 2017 and beyond.

Whether you're interested in Board, Committee or Regular volunteer opportunities, this event will feature them all. Don't be thrown off by the "Young Professionals," part of this group's name; it gathers a diverse crowd that is very welcoming. Get more details and RSVP here.
West Michigan Content Strategy Meetup
Save the date next month, we're hosting another MeetUp right here at ManoByte, we'll be hosting, "Busting Writer's Block with Applied Improv Techniques." This session is for anyone; you don't have to be Steve Carrell or Tina Fey to have fun doing improv -- in fact we're not even going to try to be funny. The focus of the course is to help use your creativity in a safe environment to find new content ideas like never before!
Wear or bring comfy clothes and feel free to take off your heels, this MeetUp will be a lot more immersive with a lot less sitting than normal. RSVP today for May 10th because space is limited, and we want to see you there!
Also, go ahead and subscribe to our blog below; you don't want to miss any updates about this exciting event or any other great marketing events going on throughout West Michigan!