Yesterday, ManoByte was honored to host the quarterly Grand Rapids HubSpot User Group event. Our special guest was Angela O'Dowd, HubSpot Manager of Partner Marketing who came in from Boston to speak to more than 30 local HubSpot users and marketers about the critical Middle of Funnel (MOFU) marketing.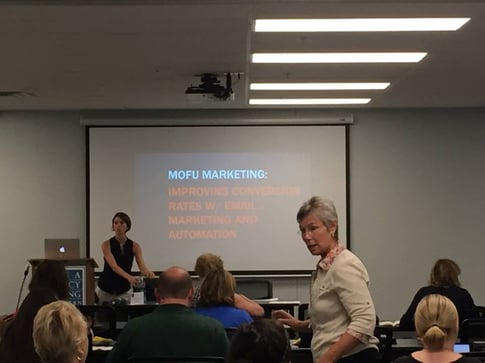 Angela's presentation was highly informative and met with a range of questions from "How many people do you need in your contacts to make an email workflow 'worth it'?" to "What's the best way to segment contact lists for MOFU inbound marketing?"
The event's gracious host was the Area Agency on Aging of Western Michigan.
For our part, our whole team was so excited to be a part of the event that we could barely contain ourselves in one selfie. In fact, we couldn't, because the selfie stick didn't work.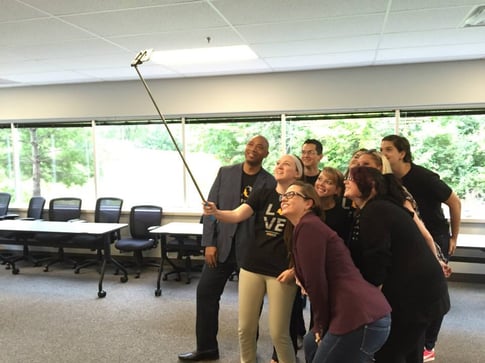 Oh well.
To sign up for the next HUG, visit the Grand Rapids HubSpot User Group page.
For more photos from the event, visit the ManoByte Facebook page.