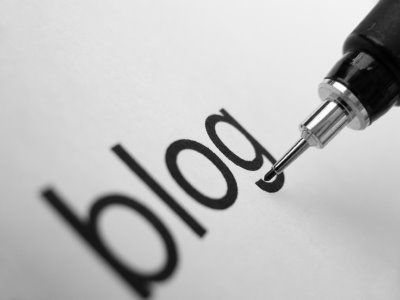 A blog on your website is a great way to deliver content to your followers that's more in depth, shares something about your tastes, and further expounds on your mission and philosophy. Not all blogs are created equally though. Here are a few easy tips to making sure that your blogging efforts are focused in the right direction.
Create Unique Content
Whenever you can, try to ensure that the content you're offering through your blog is one of a kind. If you want your blog to become essential reading, you need to make it original enough to differentiate it from other sources on the web. One approach is to make things personalized. If you write from your point of view and experiences, you're sure to stand out. No one sees the world quite like you, so don't be afraid to shape things from your perspective!
Be Consistent
One of the hardest things about writing is "showing up." Set yourself up for success by creating a publishing schedule. You can create reminders that will prompt you to start writing a few days out from your ideal publishing date. If your readers know that you'll have a new article up every week, they're much more likely to become regular readers. Sporadic blog posts that are days, weeks or months apart don't set up that same kind of expectation.
Share Responsibilities
Looking to inject some variety into your content? Try sharing writing responsibilities by inviting guest bloggers to add their voices to the mix. It'll allow you to have a break whenever you have writer's block, allowing you to take time to think about original content. Readers will also appreciate contrasts in style. You can also share editing responsibilities by having peers review your work before you hit "publish." Even if you're an exceptional writer, it's always good to have someone take a look at what you've written with fresh eyes.
Plan Ahead
Jot down ideas for blogs as you have them. They might come to you while you're driving, reading a new book, doing groceries or just before bed, so be prepared! Having a backlog of ideas will help you immensely when you sit down to write. Coming up with new content is half the struggle, so do yourself a favor by having two or three ideas in your mental queue.
Share Your Expertise and Passion
Try to talk about the things you do and know best. You want to be seen as an expert in your field, so share the things you've learned from running your business. Be generous with tips and advice. It's a good way to establish yourself as an authority figure, no matter what your industry is. Most importantly, talk about the things you love! When you blog about your passions, writing will become less of a chore. You'll also start building an audience of engaged followers who share your interests and passions!
A little bit of planning goes a long way when it comes to writing. If you're at the helm of a budding blog, it's easy to get the ball rolling with these
best practices
. On the other hand, it's never too late to course correct and get back on track with a blog that's not meeting your needs. If you're unsatisfied with the state of things, take a step back and don't be afraid to establish some new guidelines for yourself. Who knows, you could turn what was a previously a tedious task into a great creative outlet for yourself!