A little more than a year ago, I wrote a post on this very blog about what the World Cup could teach us about inbound marketing strategy. While those three tips definitely still apply, there is a whole new World Cup underway. In fact, by the time you read this, the finals may already be over.
This World Cup only attracted a fraction of the attention that the last one did and the reason is clear: women just aren't that good at soccer.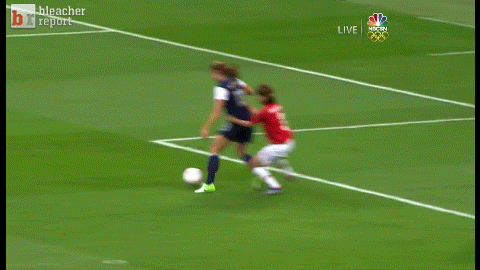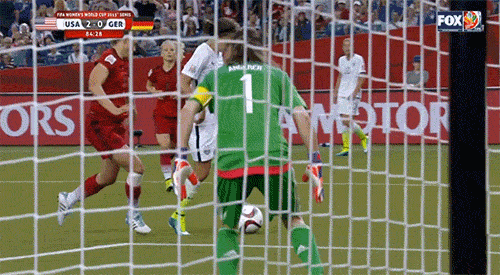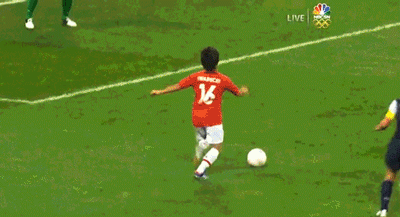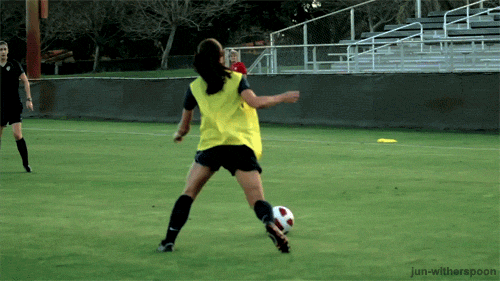 Oh wait, that's not true at all. The women playing in the World Cup are, would you believe, actually AMAZING at soccer!
By the way, the US will play Japan for the championship (OF THE WORLD) on Sunday at 7PM Eastern on FOX. What better way to extend your 4th of July weekend than to spend a few hours watching and supporting your country and its incredible athletes? Tune in.
So what can this display of athletic prowess, tenacity, and overall incredibleness teach us about inbound marketing strategies? A few things.
1. You Have to Earn Your Audience
You might have noticed that the Women's World Cup (officially titled the FIFA Coupe du Monde Féminine, which really sounds like a nice Bourdeaux to me) didn't get quite the coverage of the men's tournament last year. In fact, plenty of people probably don't even know it's going on. Fox went out of their way to make sure you had to have cable to watch many of the early games. But, in spite of all that: the Women's World Cup attracted more viewers this year than ever before. In fact, the US v. Germany game earlier this week attracted the largest audience for a soccer game that Fox had ever seen, with 8.7 million viewers. For a country like the US, who "doesn't care about soccer," that's huge.
Whether you're just starting your blog or you're hosting your first webinar, there's a good chance you won't have a huge audience to begin with. But that's okay. If you keep pumping out great content as part of your inbound marketing strategy, people will start to show up and your traffic will surge.
2. You Don't Need to Spend a Lot to Make a Huge Impact
Here are some interesting facts:

Canada's budget for the Women's World Cup was $90 million dollars. That sounds like a lot. But when you look at it compared to Brazil's budget for last year's Men's World Cup, it puts things in perspective.

FIFA spent more than $2 billion setting Brazil up for the World Cup. That's billion with a B.

Sure, the disparity is a little depressing, but the fact is that Canada and the Women's World Cup is going to turn a profit because they were able - perhaps forced - to keep costs low. (They could have at least sprung for real grass, though).

There is no getting around the fact that a winning inbound marketing strategy requires a good deal time to execute. But overall, inbound marketing simply costs less than traditional marketing tactics. You don't need to buy a Super Bowl ad to have an impact, just like you don't need to spend more than the GDP of Belize to put on a World Cup.
3. Winning Goals Can Come From Anywhere
Every goal in soccer is thrilling, but the late-in-the-game goal from Kelley O'Hara against Germany was truly spectacular. If you listen to any of the announcers, you might start to believe that Alex Morgan and Abby Wambach are the only women on the team capable of scoring, but the 26-year-old O'Hara, who came in off the bench, proved that to be just plain wrong.
Just like a great soccer team needs all its players, the best inbound marketing strategies require a team effort. You never know when a graphic designer will come up with a great idea of a blog post or a project manager will have the best wording for a tweet. If you're always looking to your team members - and when you know you can trust them - that's when you'll do your best work.
Most of us will never have the thrill of competing on an international level like the USWNT, but that doesn't mean we can't use their incredible success as an inspiration.