Blacktip Reef
HubSpot CMS Free Theme to Jumpstart Your Inbound Journey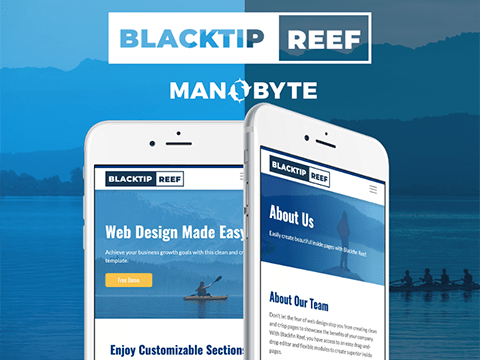 About Blacktip Reef
Take the frustration out of creating your website with ManoByte's free theme, Blacktip Reef. With this minimalistic template, you can have an inbound-driven website up and running in a matter of hours, which gives you more time to focus on what really matters: your company.
Creating the perfect website has never been this simple. Blacktip Reef offers you:
Versatile modules
Responsive spaces
Blog search options
Pricing cards
And more!
Experience the clean yet powerful design of Blacktip Reef with our live demo!